October 2023
M
T
W
T
F
S
S
1
2
3
4
5
6
7
8
9
10
11
12
13
14
15
16
17
18
19
20
21
22
23
24
25
26
27
28
29
30
31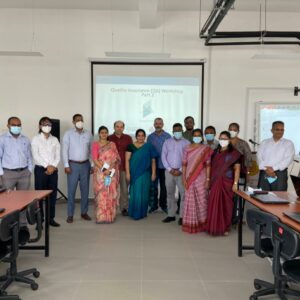 News article | 06 - 07 Feb 2022
Quality Assurance (QA) in teaching – Part II
Second on-site part of the workshop 'Quality Assurance (QA) in Teaching' at the Faculty of Technology of the University of Sri Jayewardenepura, Colombo.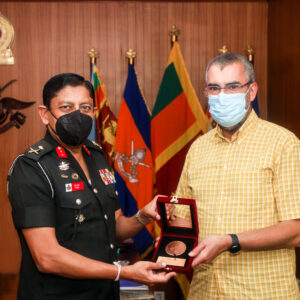 News article | 01st Feb 2022
The Project Coordinator of the Erasmus + project LBS2ITS, Prof. Retscher Günther, visited General Sir John Kotelawala Defence University (KDU) on 01st February 2022. During his visit, Prof. Günther met the Vice Chancellor of KDU, Major General Milinda Peiris, to discuss the project's progress and the way forward.
MO

TU

WE

TH

FR

SA

SU
25

26

27

28

29

30

1
Events for October
1
No Events
2

3

4

5

6

7

8
Events for October
2
No Events
Events for October
3
No Events
Events for October
4
No Events
Events for October
5
No Events
Events for October
6
No Events
Events for October
7
No Events
Events for October
8
No Events
9

10

11

12

13

14

15
Events for October
9
No Events
Events for October
10
No Events
Events for October
11
No Events
Events for October
12
No Events
Events for October
13
No Events
Events for October
14
No Events
Events for October
15
No Events
16

17

18

19

20

21

22
Events for October
16
No Events
Events for October
17
No Events
Events for October
18
No Events
Events for October
19
No Events
Events for October
20
No Events
Events for October
21
No Events
Events for October
22
No Events
23

24

25

26

27

28

29
Events for October
23
No Events
Events for October
24
No Events
Events for October
25
No Events
Events for October
26
No Events
Events for October
27
No Events
Events for October
28
No Events
Events for October
29
No Events
30

31

1

2

3

4

5
Events for October
30
No Events
Events for October
31
No Events